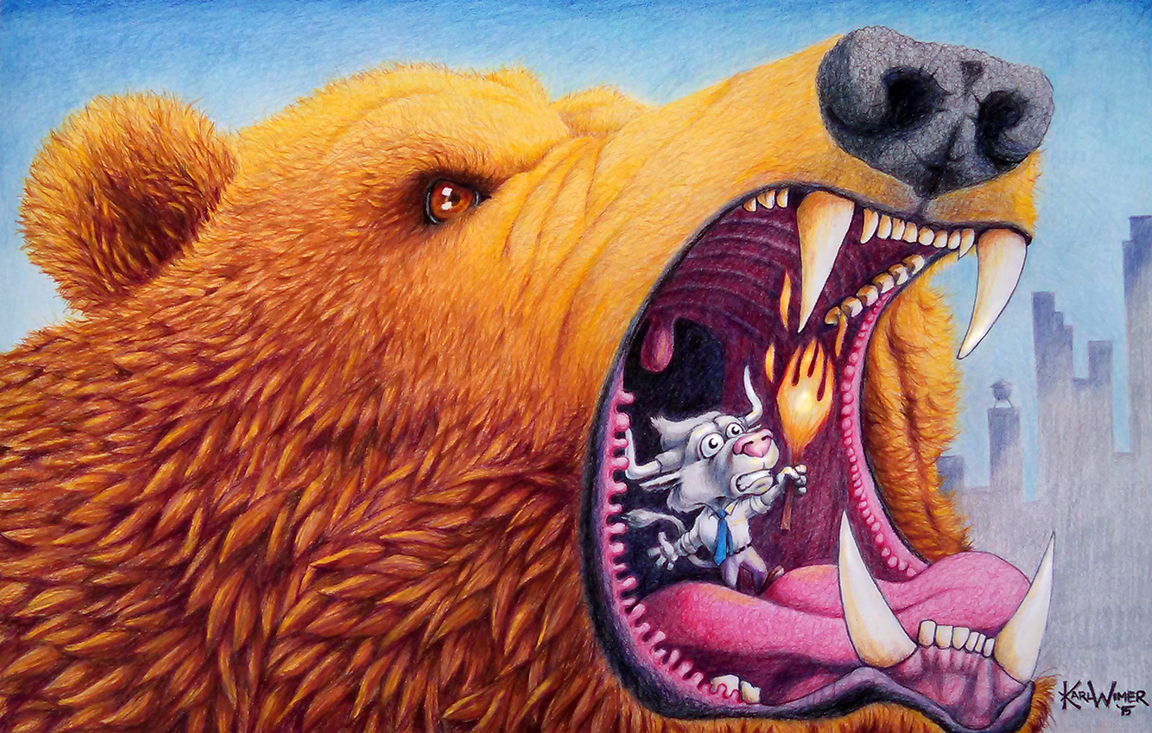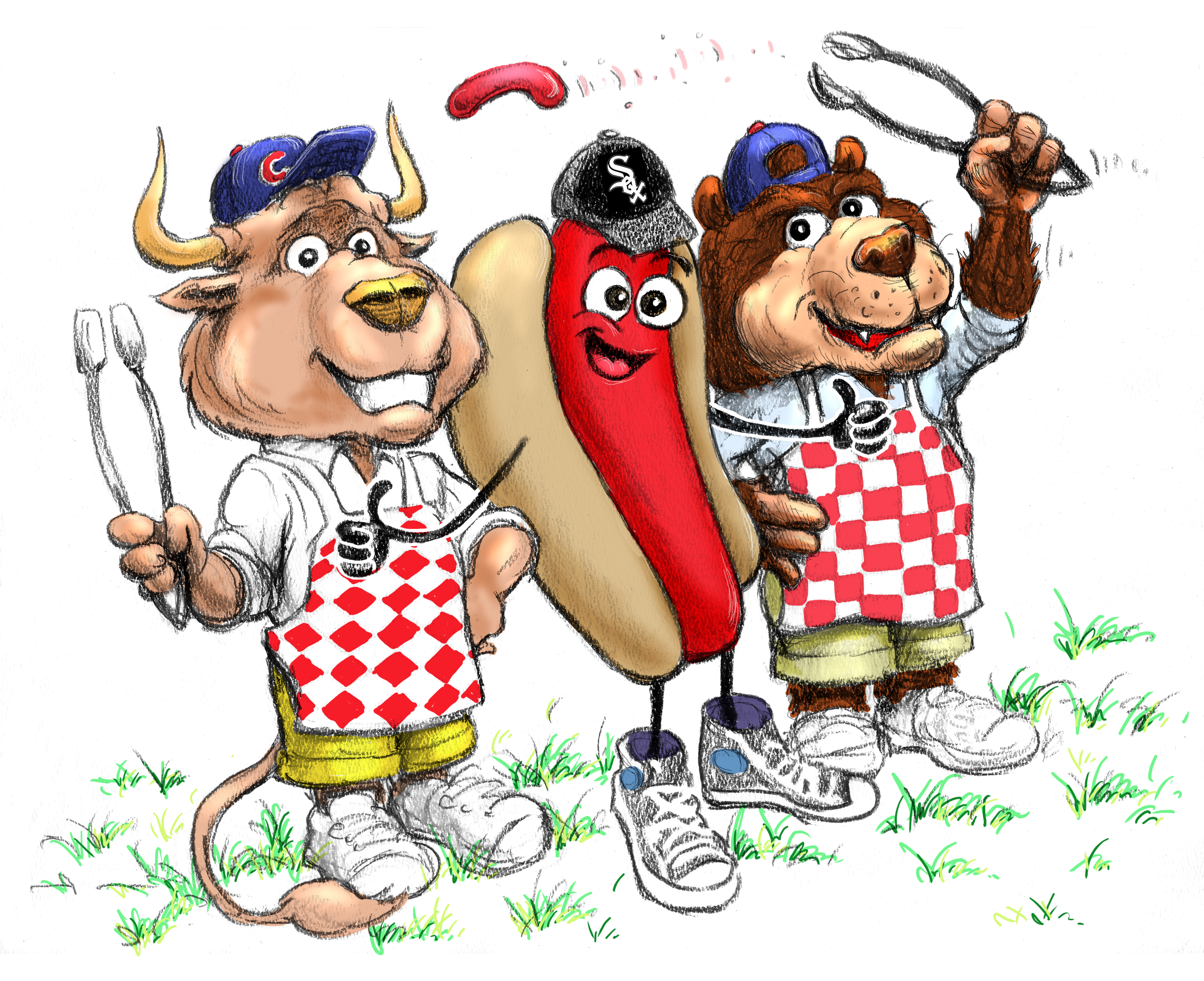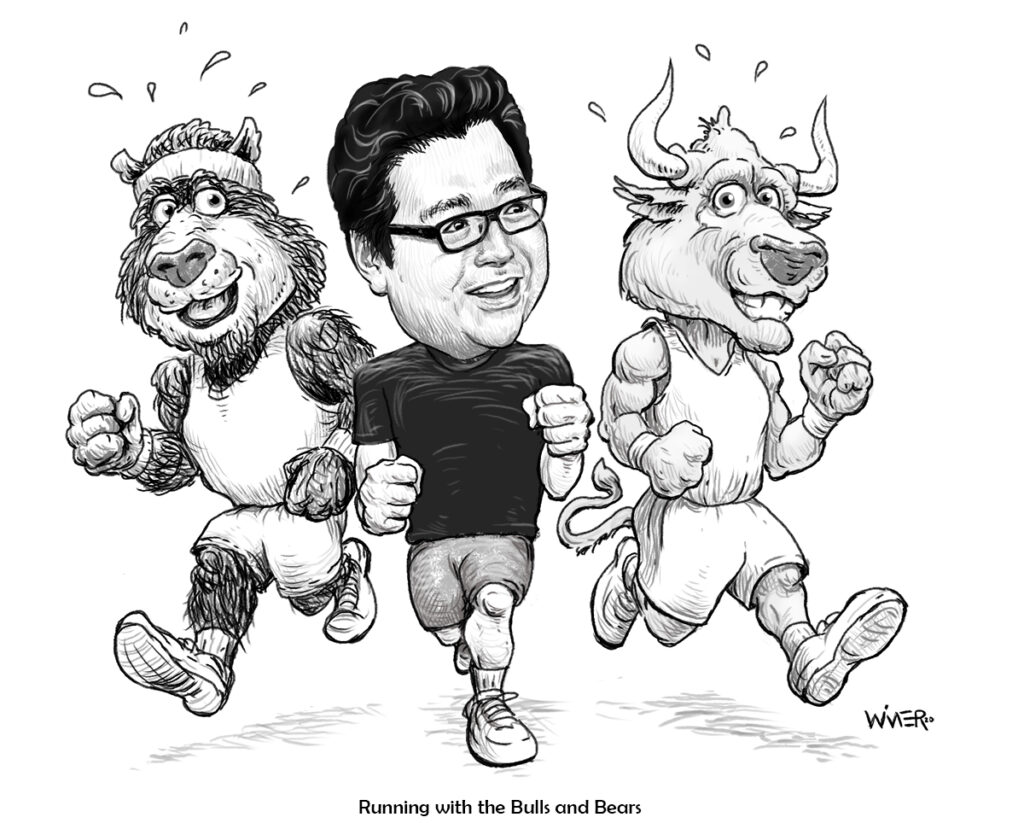 Market Misfits
These Bull & Bear characters have been featured in advertisements, newspapers and restaurants over nearly twenty years.  Nicknamed Bilo & Sellhi ("Buy-Low" and "Sell-High"), they are the yin and yang of the economic world. When one is up, the other is inevitably down.  Each weekday, this bull and bear are engaged in a dramatic tug of war that leaves one a winner, the other a loser.
The following is a collection of Bull and Bear artwork from editorial cartoons, illustrations for stockmarket professionals, and work from advertising for over 4 years for a restaurant concept.
Over 250 prints of many of the pieces below now adorn walls in homes and offices around the world. Find my work on Etsy if you are interested in your own piece! Or contact me if you have an interest to tweak an existing piece for your purpose or make something entirely new!
Clients Putting Bull & Bear to Work for their Organizations
Many clients have seen the value in putting Bull & Bear to work for their businesses or as gifts. Contact me to understand how I can help you in a fun but impactful way, or simply tell me your idea and I can bring it to life!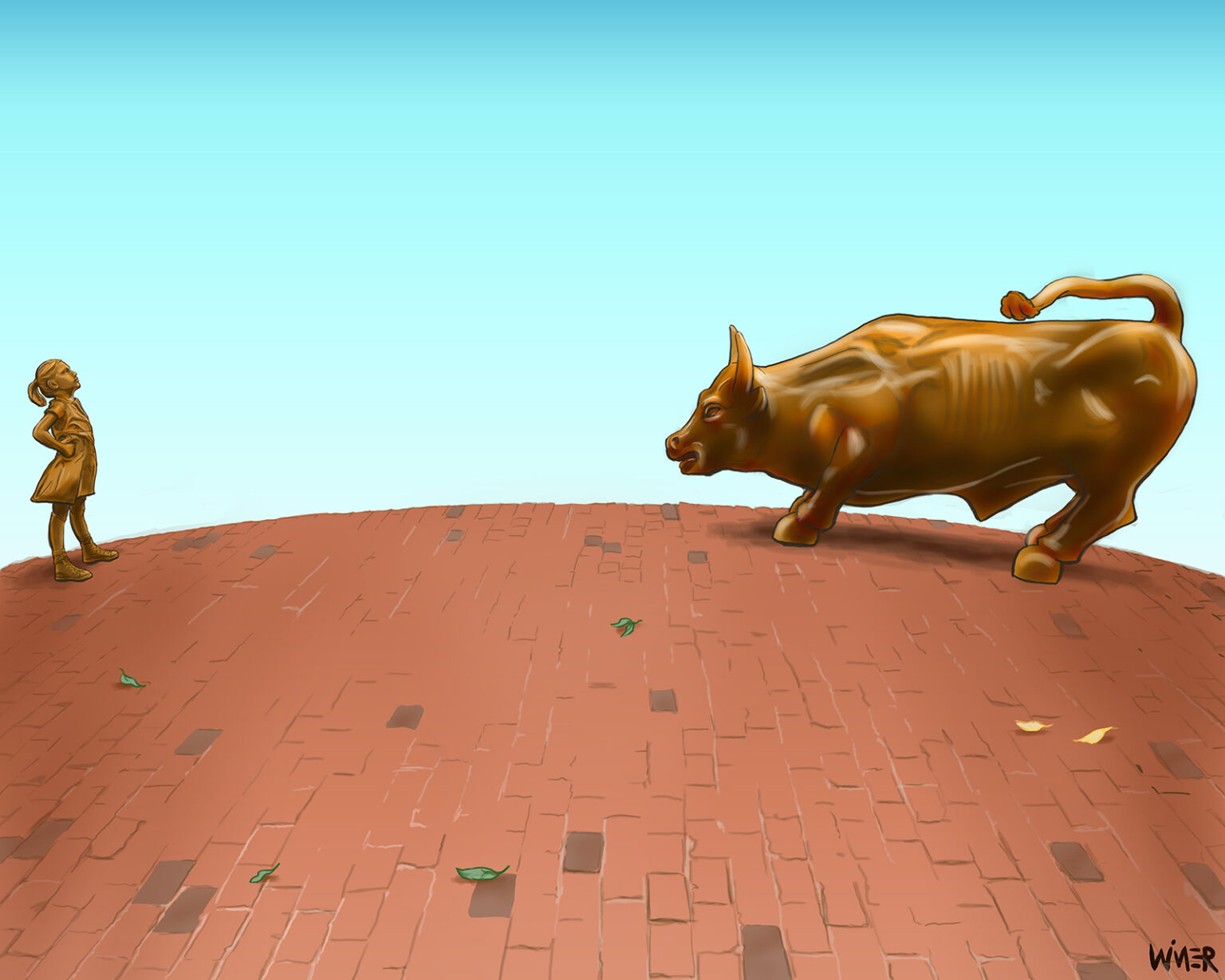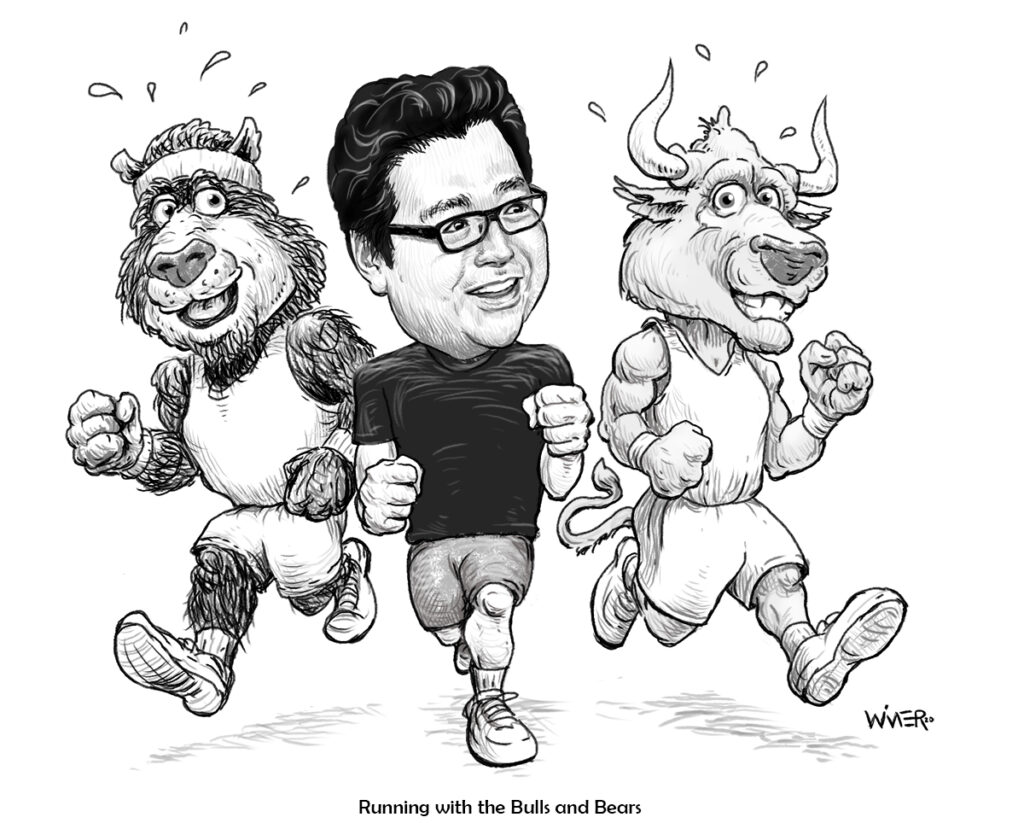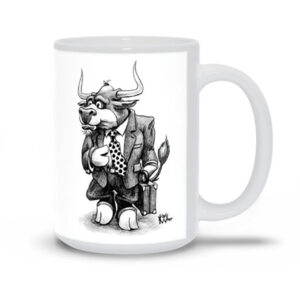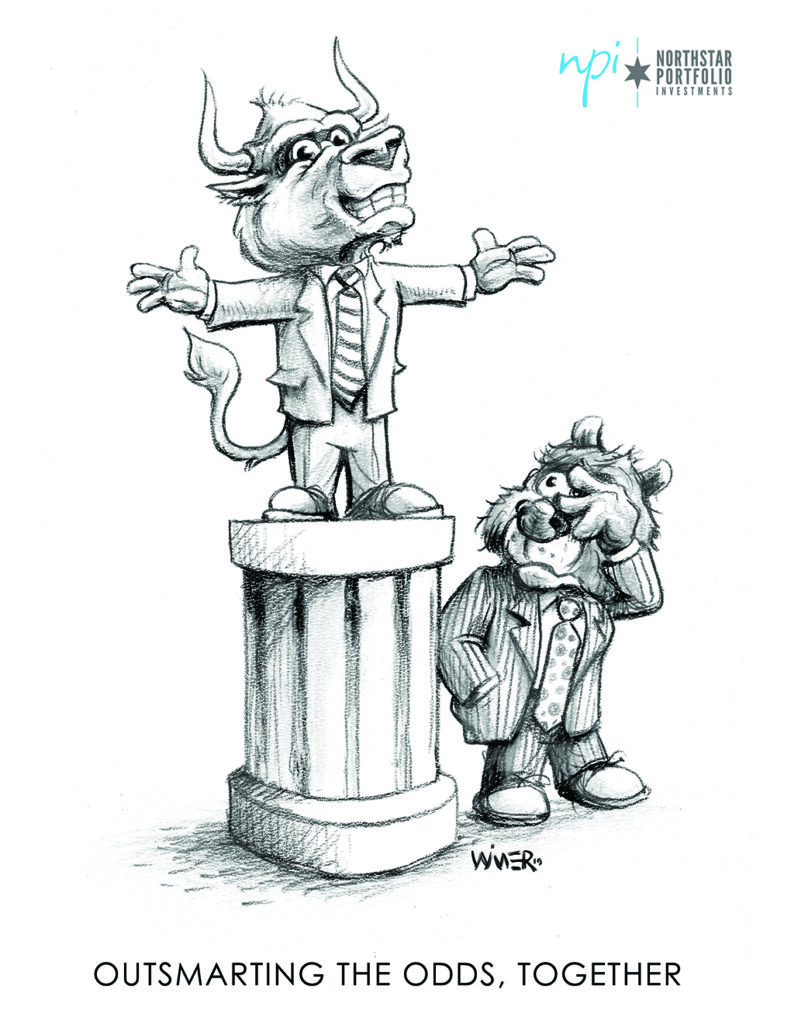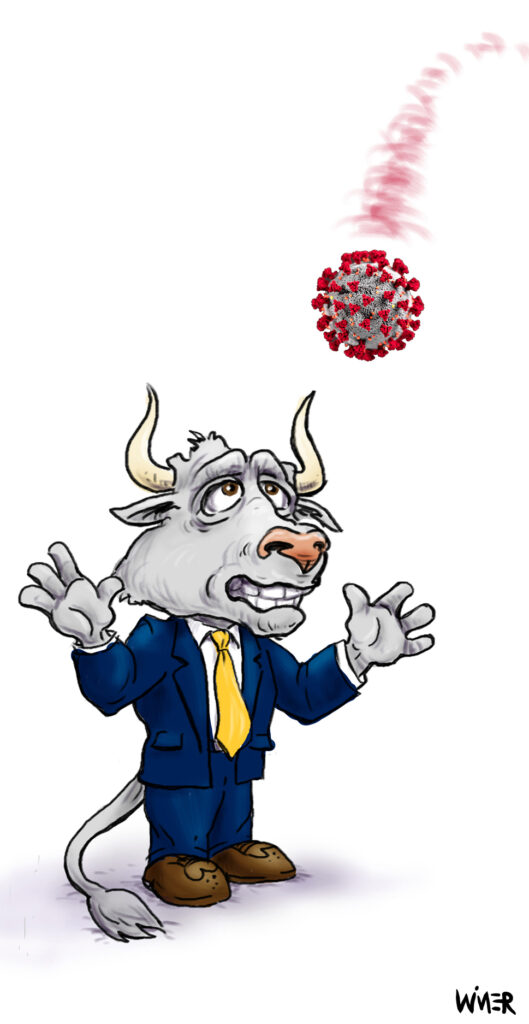 Shop for over 250 of my top images as prints, unframed/framed, posters or wrapped canvas. I also have tons of tshirts, sweatshirts, mugs, puzzles and other great gift options!
If you can't find a piece of my work at Etsy, or are interested in a commissioned piece of work, please reach me directly at [email protected] or 303 746-1305.