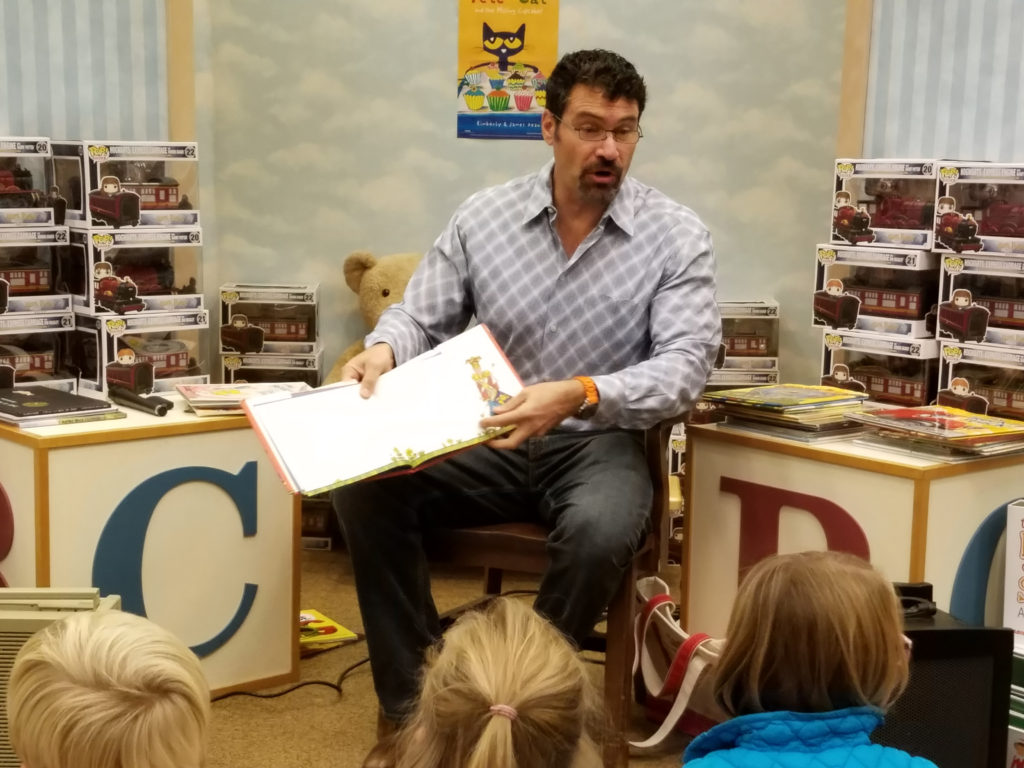 Award-winning cartoons, artwork, video, and regularly published illustrations are the product of deep experience and understanding of my subject matter. In particular, business (25+ years, MBA, Fortune 100 companies) and sports (All-America, 25+ years of coaching) gives me a leg up on knowing how to deliver strategic, effective creative from an inside perspective.
Since those early days when my artist mother placed a crayon in my hand and also inspired by immensely talented brothers, I've been creating to amuse myself and others. This led to decades of work as an illustrator and cartoonist for publications across the country and on nearly every continent.
More background about a Denver guy who grew up in the leafy suburbs of New Jersey: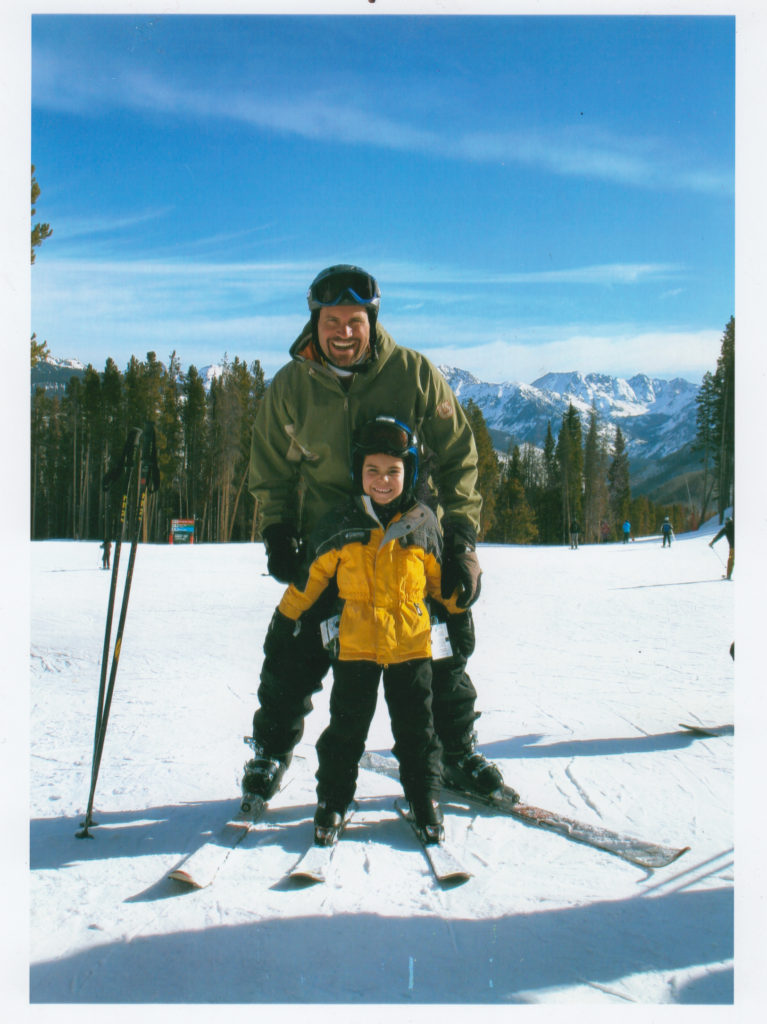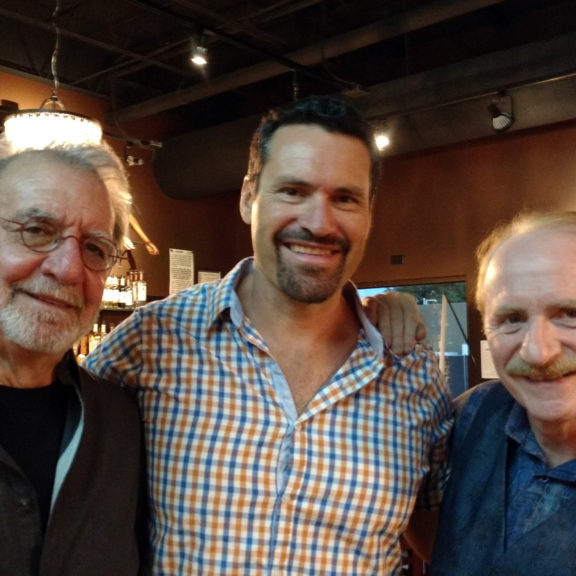 Karl F. Wimer
Artist & Marketer
(flanked above by editorial cartoon legends Ed Stein and Kal)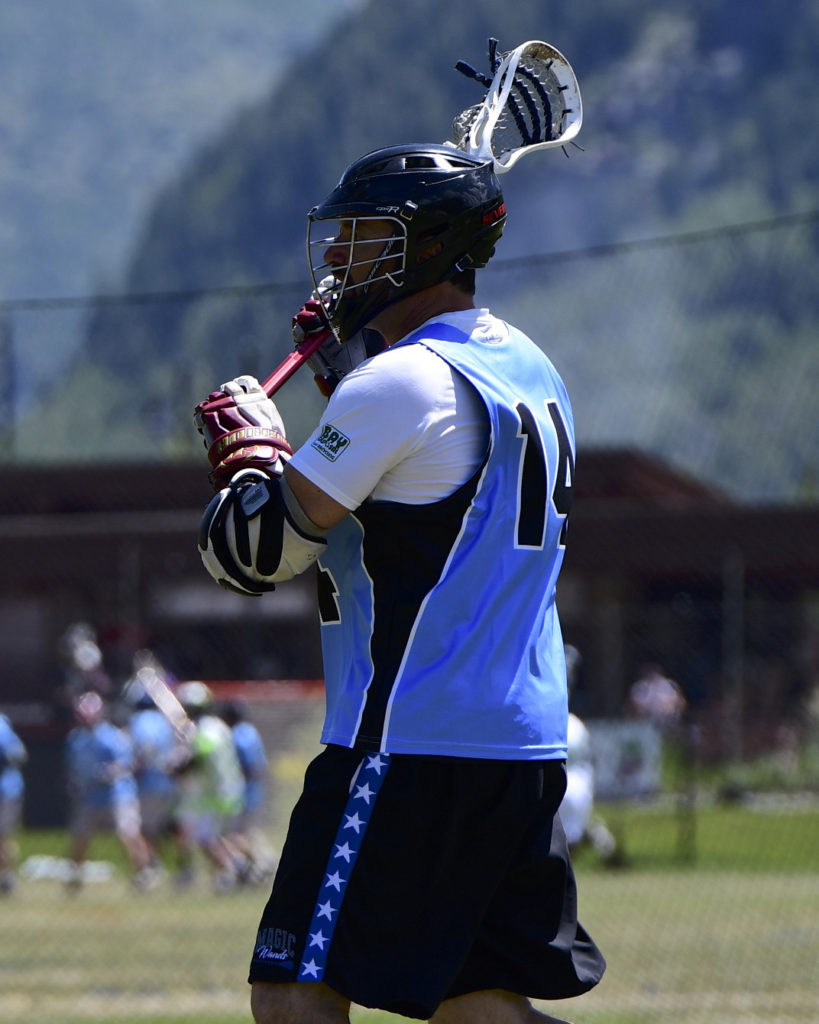 Early Influences
Karl Wimer is an established, award-winning cartoonist/illustrator as well as a successful marketing executive.  His work is currently regularly featured in Mile High Sports Magazine, on WoodyPaige.com, and other publications.
An early influence was his mother, Joyce Wimer, a nationally-recognized professional artist and teacher.  He cartooned for school newspapers such as the Yale Daily and Kellogg Merger.  During the early 90s in Prague, he was the regular cartoonist  for the largest circulation English language newspaper in Central Europe, the Central European Business Weekly.  For nearly 10 years, Karl's editorial cartoons appeared in weekly in the Denver Business Journal, with much of the work published regularly in dozens of other Biz Journals across the country. Before it went into dormancy, Karl was also the featured cartoonist for The Investment Professional, the Journal of the The New York Society of Security Analysts, a highly regarded and nationally distributed publication.  Karl is a member of The Cartoonist Group syndicate, and a member of the American Association of Editorial Cartoonists.  His work is also regularly featured on Toonpool, an international cartoon showcase.
Awards & Recognition
Karl's cartoons won Society of Professional Journalists First Place Awards many years in a row, First Prizes with the Colorado Press Association, and a finalist prize in the national Party Toons contests.  He was featured annually in the Best Editorial Cartoons of the Year - the definitive annual collection chosen from cartoonists across the US and Canada.  His work has also been featured in USAToday, with NPR, Fox News and has been in print around Europe, as well as in books around the world. He has spoken to groups of all sizes on cartoons, and has appeared on PBS. Recently, his work has been chosen to appear in one of the leading college Economics textbooks, written by Paul Krugman.
Other Work & Interests
Karl is regularly commissioned by businesses to develop illustrations, graphics and logos for marketing and promotional projects. He is also very involved in multiple philanthropy efforts on an annual basis. Past projects include 13 years of mascot development and re-imaginations for the central sponsor for the US Paralympic Ski and Snowboard Team.
When not creating art, illustrations, and cartoons, Karl leads companies of all sizes with various marketing and strategy initiatives, as well as a lacrosse, football, and basketball coach, and stays active with inner-city youth development.
Next Steps...
Give me a call or shoot me an email if you have a project that requires a bit of creativity and strategy. I'm pretty certain I can help!
Shop for over 250 of my top images as prints, unframed or framed, as well as on mugs, tshirts, andother fun stuff. It's been so rewarding to send and share over 2,000 pieces with individuals and businesses around the world. Etsy is easy and convenient! I can provide additional variation in printing as well, from posters to wrapped canvas, all at great prices.
If you can't find a piece of my work at Etsy, or are interested in a commissioned piece of work, please reach me directly at [email protected] or 303 746-1305.
I now also sell 75 pieces of my work on Amazon. Amazon Handmade was made to compete with Etsy. It's not very flexible and doesn't easily mesh with print-on-demand partners, so I don't feature as much of my work here. But please visit and shop here if you'd like!